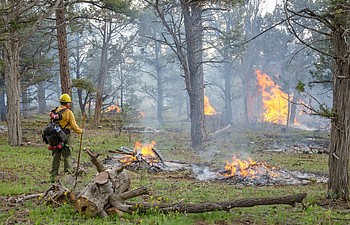 Authorities say Grand Canyon National Park has completed ignition operations on a prescribed fire.
June 25, 2019
Phoenix has named a street after of boxing great Muhammad Ali.
June 4, 2019
After changing hands earlier this year, fans of Bedrock City discovered that the attraction would be permanently closed to make way for a new one: Raptor Ranch.
June 19, 2019