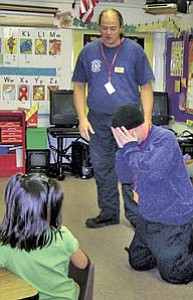 Originally Published: October 24, 2007 10:13 a.m.
APS is planning to shut off power in Tusayan this Friday from 2:15-4:15 p.m. The outage will enable the utility to replace defective by-pass switches in the Tusayan substation.
The planned outage will affect all of Tusayan, the Forest Service compound and the South Entrance Station.