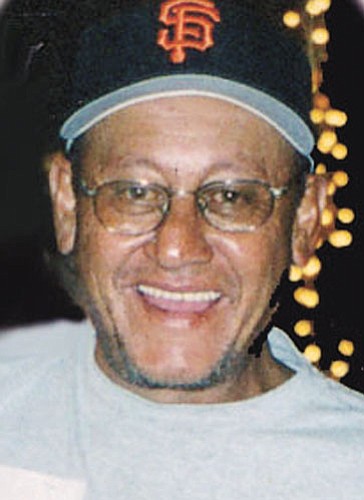 Originally Published: November 4, 2008 12:26 p.m.
There were more laughs than tears for those remembering David Lopez at a Mass in his memory last weekend, a week after the lifelong Grand Canyon resident lost his struggle with lung and throat cancer.
More than 200 people packed the Community Building on Saturday, Nov. 1, 2008, for the Mass, which was officiated by Father Bruno Cuario.
Pallbearers were Dan Lopez, Gabriel Alvarado, Vincent Alvarado, Aaron Lopez, Bill Wilmes, Freddy Lopez, Starbuck Simon and Arthur Alvarado. Honorary pallbearers were Pat Martinez, Stuart Keil, Larry Casaus, Mel Martinez, Joseph Casaus, Eugene Casaus, Eddie Lopez, Richard Vega, James Casaus and Brent Rincon.
David Lopez was born at Grand Canyon on July 27, 1955 and lived here all of his life, working for the park's water department. He died Oct. 25, 2008, in Seligman at the age of 53.
Eulogies were delivered by brother Dan Lopez and sister Mari Celeste.
Dan Lopez said that the turnout supported the oxymoron he'd coined to describe his brother - "the most popular loner." He recalled David as a prickly character with a wicked sense of humor, loved for, rather than in spite of, his eccentricities.
"Anyone who lived with him for any length of time knew that he had more routines than Tina Turner and heaven help you if you interrupted or disrupted any of these routines," he said.
He said that while his brother could tease mercilessly, he could also be as relentless with his support. After his Phantom boys basketball team ended just short in their run for the state finals a few years ago, David forced his reluctant brother to read a note penned by a fan that put the heartbreak of the season in perspective.
Hunting stories highlighted the remembrances, particularly Lest's recollection of asking David what he was doing as she was getting ready for church. He replied that he was going rabbit hunting.
"On Easter Sunday?" she asked.
While she quipped that she would avoid anything like fried chicken after that hunt, she noted her brother's skill in preparing wild game extravaganzas.
He is survived by his mother Josie Lopez of Seligman; sisters Margaret Alvarado of Seligman and Mari Celseste of Las Vegas; and brother Dan Lopez of Grand Canyon.
More like this story