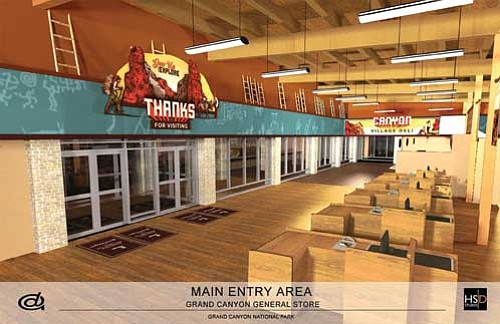 Originally Published: January 20, 2009 10:03 p.m.
A $650,000 remodeling project at Canyon Village Market will be complete in March with new offerings for shoppers, including a walk-in beverage cooler, automated doors and expanded organic food section.
The store will remain open during the construction, but merchandise will be moving daily, said Cendy Sangermano, manager for the Delaware North stores here.
"If you need help finding a product, our associates will be happy to assist you," she said.
In addition to new flooring, shelving, colors and signage, the remodel will also add a 32-door, walk-in beverage cooler, new customer service area, new locations for retail checkout and produce and an organic section featuring 1,200 items.
"We are very excited to have an updated modern look in the Canyon Village Market and we look forward to seeing our community members visit us," Sangermano said.
Work at Desert View and Tusayan market are related to moving merchandise, not a remodel.
More like this story