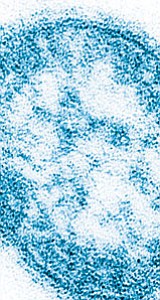 Originally Published: July 30, 2009 12:40 p.m.
GRAND CANYON - Coconino County Health Officials announced today that a 21-year-old female traveler from France who was visiting Coconino County has been diagnosed with measles. The infection was confirmed at the Arizona State Laboratory. The individual could have exposed other people to measles between 7-21 and 7-29. During this time the individual traveled to Page, Tusayan, and Grand Canyon in Coconino County, as well as several locations in Utah.
The following travel itinerary will help to identify possible exposure to individuals in the areas where the infected person traveled:
The young woman traveled from France with family members to Salt Lake City, Utah on July 20. The group was traveling in a rented vehicle and did not take public transportation.
The family traveled to Torrey, Utah on July 21 and then continued to Moab, Utah from July 22-24. The group visited Canyonlands National Park on July 22, Arches National Park on July 23 and Bluff, Utah on July 25.
On July 26 the group visited Monument Valley and then Page, where the young woman went to the emergency room at Page Hospital. Hospital staff immediately required the woman to wear a mask and placed her in isolation due to apparent respiratory symptoms, virtually eliminating the risk to other patients. The woman was treated for upper respiratory illness.
The group then traveled to Tusayan on July 27. The individual visited the Grand Canyon North Country Clinic on July 28 where she was tested for measles. Positive test results were received on July 29.
Due to the timing of her symptoms, it is highly likely that the woman contracted the disease while in France and was not yet contagious during her flight to the United States. The individual was considered to be infectious during portions of her travel in Utah and northern Arizona.
If you have traveled to any of these areas during the specified time periods and if you develop any of the symptoms described below, particularly a rash with fever, please contact your healthcare provider. Residents are urged to inform the health care facility or doctor's office prior to arrival if measles is suspected.
Measles is a highly infectious respiratory illness caused by the rubeola virus. Symptoms include fever, cough, runny nose, red eyes for a few days followed by rash. When an infected person sneezes or coughs, tiny droplets containing the virus spray into the air. Those droplets can land in other people's noses or throats when they breathe or if they put their fingers in their mouth or nose after handling an infected surface. The measles virus can survive for 2 hours in air or on surfaces. Complications from measles, which can range from an ear infection to encephalitis, are of utmost concern to public health practitioners. One to two children in a thousand die from the measles infection. Pregnant women who develop measles are more likely to miscarry, deliver prematurely, or have a very low birth weight baby.
"Measles is extremely contagious, so the best way to prevent the disease is to get vaccinated," states Barbara Worgess, Director of the Coconino County Health Department.
Immunity to measles requires two doses of a measles-containing vaccine (one dose for people born before Jan. 1, 1957). All residents should be up-to-date on their measles vaccinations, especially if they have significant contact with those most vulnerable to severe or complicated measles infection. This would include adults who come into contact with infants under the age of one (especially if under 6 months) or individuals who are immunocompromised. The measles vaccine is mandatory for children one year and older to attend daycare, preschool or school.
If sick, wait to visit newborns or other persons in the hospital. This is especially important if you have symptoms that may be due to measles infection.
The Coconino County Health Department offers the Measles, Mumps, Rubella (MMR) vaccine at the CCHD Immunization Clinic. For additional information, please call the Coconino County Health Department at (928) 679-7272, toll-free at 1-877-679-7272. Or visit the CCHD website at www.coconino.az.gov/health.