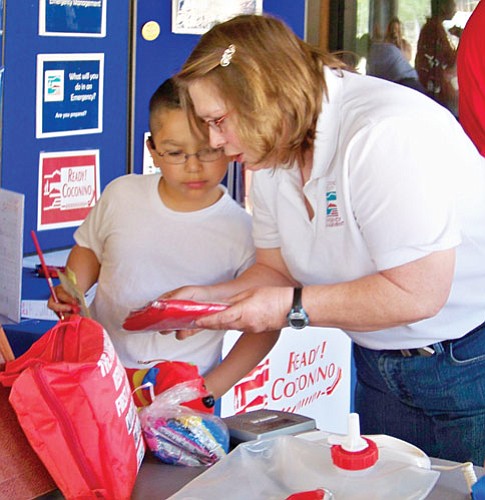 Originally Published: May 19, 2009 9:10 p.m.
The second annual Community Health Fair was held last week, bringing together a host of northern Arizona health and wellness resources at the Rec Center.
According to Bonnie Taylor, an NPS paramedic, she envisioned an annual event when she set up last year's fair. Based on suggestions, they held it earlier this year, closer to the school so that students could also drop by.
Presenters included Tuba City Wellness Center, Coconino County Health Department, North Country Health Care, the school resource officer and Park Service. The event also included blood pressure checks, blood sugar checks, HIV testing and stress awareness.
Delaware North and Grand Canyon Association also provided support.
More like this story