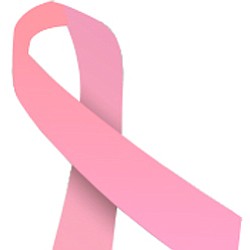 Originally Published: October 27, 2009 2:17 p.m.
October is breast cancer awareness month across the nation and many learned the benefits of vigilance when it comes to the threat of cancer. Detecting a problem early is often the best way to recover from the disease. Breast cancer affects one out of every eight women and is known as the most common form of cancer in women. According to medical experts, Coconino County has the fourth highest incident rate of breast cancer out of Arizona's 15 counties.
Every 13 minutes a woman dies of breast cancer. Over 70 percent of women with breast cancer are over 50-years-of-age. For women, this form of cancer is the leading cause of death for those between the ages of 15 to 54-years-of-age. It is the second highest cause of death in women between the ages of 55 to 74. With these statistics, it is hard to ignore the benefits of early detection. Ninety-six percent of those who find and treat the signs of breast cancer early will be cancer-free within five years, according to health care officials. There are many factors to keep in mind when it comes to the risk of the disease, such as family history, pregnancy after the age of 30, early menstruation, late menopause, daily alcohol consumption and more.
While self examinations are easy and quick, you have to know what to look for. As with most self exams, anything found out of the ordinary should be immediately reported to your physician. The goal is to find breast cancer before the symptoms for the disease begin. It is recommended that women in their 40's have a clinical breast exam (CBE) each year by a health care professional. Women in their 20's and 30's should have a CBE every three years as part of their regular health exams, according to cancer officials. The benefits for a mammogram for women in their 40's and beyond, as well, could mean the difference between life and death should the signs be discovered early. More information on mammograms, CBE's and breast cancer can be found online at www.cancer.org.
More like this story