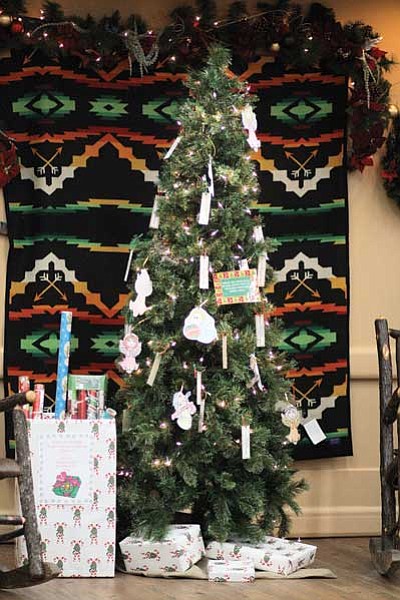 Originally Published: December 7, 2010 2:54 p.m.
GRAND CANYON, Ariz. - While Delaware North's Market Plaza and Tusayan General Store locations provide area residents with grocery staples on a daily basis, during the holidays the Market Plaza store gives back to its customers in a variety of ways.
An Angel Tree sits in the front lobby of the General Store in Grand Canyon Village.
Cendy Sangermano, store manager, said the program helps to provide Christmas gifts for children who might not otherwise receive any.
"We're partnering with the folks that are doing the Angel Tree," she said. "That is where you can pick an angel and donate a toy for a needy child in the community."
Delaware North also helps to give away food baskets during the holiday season.
"We order all the food for those baskets and sell the food to the organization in charge of the baskets at cost, not at resale price, so they get a good deal on it."
Sangermano said the General Store provides hams and turkeys for the baskets and helps with distribution as well, adding that Greg Walker heads up the delivery effort.
With the holiday season in full swing, the Market Plaza General Store will hold a community sale event this evening from 7:30-9:30 p.m. Community members with green eco-bags will receive 30 percent off of all retail and camping merchandise.
The Market Plaza General store is open 8 a.m.-7 p.m. The Tusayan location is open 8 a.m.-8 p.m.
More like this story