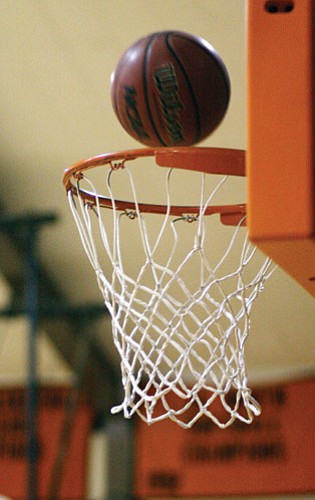 Originally Published: January 26, 2010 3:11 p.m.
GRAND CANYON, Ariz. - The Phantoms used their height and superior athleticism to out-rebound the Lady Spartans 45-18 Jan. 23. The Phantoms welcomed the extra chances to score considering their poor shooting. With so many missed shots, there were plenty of rebounding opportunities. The Phantoms routinely missed shots, then got the offensive rebound, then missed, then rebounded and so on. The Phantoms often had two or three offensive rebounds per possession.
Luckily, the Phantoms were able to find their shooting touch in the fourth quarter as Miriam Bankston took over. She had a nice game with 21 points and 13 rebounds.
The play of the Lady Phantoms' JV squad shouldn't be overlooked. With a win over Ash Fork they are now 8-0 on the season. Freshman center Molly Struble is playing well as she logged her third double-double in a row on Saturday.
The Lady Phantoms' record goes to 13-7 overall, 5-1 in conference. They are in a first-place tie with Seligman. If a tie-breaker is needed, it will be determined by a coin flip. Their next home games are this weekend against Beaver Dam on Friday and Fredonia on Saturday.
These will be the last home games of the season. The regional tournament will be held in Williams on Feb. 5-6.