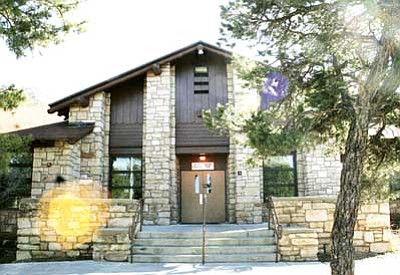 Originally Published: July 20, 2010 2:07 p.m.
GRAND CANYON, Ariz. - Students in the Grand Canyon Unified School District will soon be returning to school. Registration for students will be held next week at the school office of Grand Canyon School. According to school officials, registration will be held for elementary school students July 26-27 from 8 a.m. to 5 p.m. Middle and high school registration will be held from 8 a.m. to 5 p.m. July 28 for the 2010, 2011 school year.
New students should bring their birth certificate and immunization records with them at the time of registration. Updated immunization records should also be brought to the school at the time of registration, school officials said.
Student athletes who completed the sports packet mailed earlier in the summer should bring their packets with them at the time of registration as well. High school girls' volleyball and high school co-ed soccer will begin the week of Aug. 2. School fees should also be paid at the time of registration. Information on the Arizona School Tax Credit program, available for fees, will also be available at registration.
When it comes to school supplies, staff at Grand Canyon School recommend students attend classes with No. 2 pencils, glue sticks, post-it sticky notes, notebook paper, yellow highlighters, index cards, black and blue ball point pens, colored pencils, school scissors, a pencil box with the student's name on it and grade-appropriate math flashcards.
For more information, call Peggy at the Grand Canyon School at (928) 638-2461 ext. 262.
More like this story