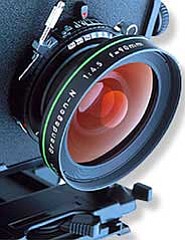 Originally Published: November 24, 2010 9:35 a.m.
It's hard to believe Thanksgiving is tomorrow. This year has flown by fast. There is a lot of news in your area. We need your help. Submissions are always welcome at our office.
We enjoy taking pictures of your children singing Christmas carols at school programs and decorating trees throughout the community. We have fun taking pictures of the generosity displayed by you and your service clubs.
Pictures of folks in the holiday spirit will be abundant this year, as they have in the past. To make all of this happen, we need your help. We need to know the how, what, why and when of each and every event.
As you plan your holiday events that are open to the community, put the News at the top of your to-do list. Call us as soon as you know you are hosting an event so we can help you get the word out. One of the best free services offered through the News is the promotion of local events.
Please don't assume we know about your event because it happened last year. We are the newspaper, but we can't promote your event if we don't know about it. Call our office. Telling us about an event while we are covering another event does not guarantee we will remember your event needs promotion. Our calendars are on our desks next to our phones ready to be filled with your events.
We attempt to photograph events as time allows, but we cannot always be there. If you see news happening and you have a camera handy, snap a picture! We happily accept submitted photos.
Small newspapers are wonderful since they truly belong to the readers. Inside a small town paper, readers will find stories about themselves, their families and their neighbors. Everybody is or has a story. Photos and stories that are published are oftentimes cut out and saved to remember another day. Never forget that this is your newspaper. We look forward to promoting your holiday events. Give us a call at (800) 408-4726, send us a fax at (928) 635-4887 or send us e-mail at editorial@williamsnews.com. We can't wait to hear and share your news.