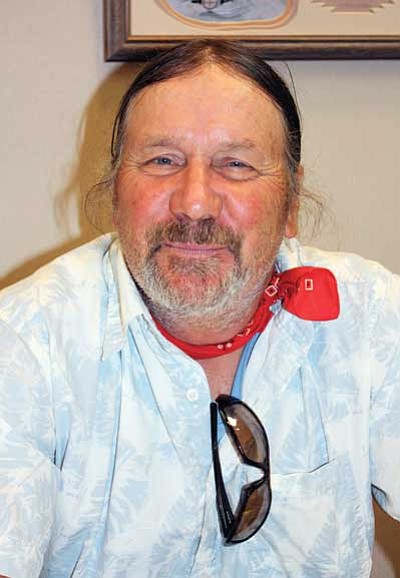 Originally Published: September 6, 2010 3:01 p.m.
Tusayan is moving ahead. In the recent town hall meeting it was made clear that the community wants to move forward as rapidly as possible in creating affordable housing opportunities, creation of the Planning and Zoning Commission and a Housing Committee, and getting parks and recreational facilities on the front burner. The Town Council has been bogged down over the last several months with all the tasks involved in setting up basic government functions; tax codes, ordinances, and with performing all the research required to successfully create a solid foundation for a successful future.
After five months and lots and lots of hard work by each of the newly appointed council members, we now have a solid foundation and can dedicate more time and energy to digging into the real issues that made incorporation desirable to the community.
Each of us has reached out to the community and we are all hearing the same message. Where is the affordable housing that was promised? I can tell you that we are diligently researching all options, including researching private development proposals. We are also continuing down the path that we as a community have been pursuing for the last 20 years. The Town Site Act has been in our sights and we have spent many long hours working with Forest Service personnel in trying every option available to an unincorporated community. What has become clear is that it is not possible to obtain land through the Town Site Act unless we are an incorporated community. And so, as an incorporated community, we are now exploring the possibility of acquiring 60 to 100 acres of Forest Service land to the north and east of Tusayan to make our shared visions come true.
I need to clarify at this point that this is not in direct competition of any private property development plans. What has become clear to those of us involved in the research is that, by becoming an incorporated community, Tusayan has now taken on the responsibility of becoming the regional housing solution. We will grow as a residential community.
Affordable housing can and will be acquired by national park and Valle residents in addition to Tusayan residents, (including the future workforce of any new businesses). This opportunity to own an affordable home will only become a reality if we are successful in acquisition of land through the Town Site Act. There is not enough private land available to accommodate the housing needs that we see being created. Private land is too valuable to be truly affordable for residential uses. Tusayan Town Council members are willing to stand up for our friends and fellow citizens and to make our shared dreams come true. There are numerous ways that we can create housing opportunities. We should work cooperatively and in a true spirit of community.
If working to facilitate a better future for all of us is the charge, then yes, the Tusayan Town Council is guilty of attempting to "pull a fast one."
Let's put the political differences in the past and let's make some good things happen. This is an exciting adventure for our community. Let's enjoy it and not dwell on the negative. At the Arizona League of Cities and Towns annual meeting in Phoenix two weeks ago, the message was clear. A smile elicits a smile. Good energy creates good energy. And so I ask you to begin the healing and let's make this a respectful community that we all can love.
More like this story