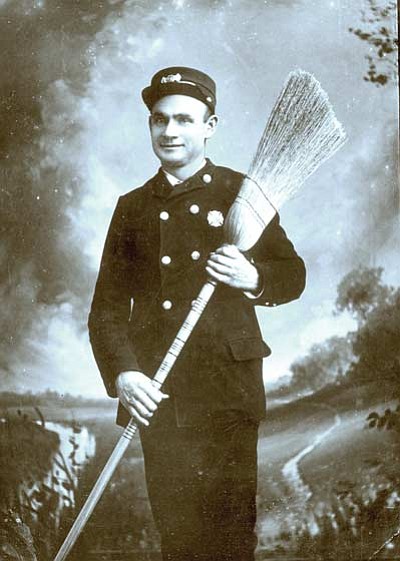 Originally Published: April 26, 2011 2:30 p.m.
You would think a job that includes fighting fires and saving lives on a regular basis would pay pretty well. But, in smaller communities this isn't the case. Most firefighters volunteer their time to keep residents and motorists in their communities safe.
The Tusayan Fire Department has just two full-time employees, Chief Robbie Evans and EMS Coordinator Lora Pitsinger. The remainder volunteer their time.
The Tusayan Fire District was founded in August of 1996 to provide fire and EMS services for the community of Tusayan. The department provides coverage from the Grand Canyon National Park entrance gate south on Highway 64 to mile post 219.
According to the department's website, there is a consistent volunteer base of approximately 17 people.
If you're not getting paid to fight fires then you're working another job to make ends meet. Volunteering as a firefighter is a sacrifice. If you've ever worked more than one job at a time you know it is tiring to say the least. What if your second job involved extracting motorists from vehicles after accidents on Highway 64?
Volunteers at the Tusayan Fire Department respond to around 300 incidents per year. That's more than every other day. It's every 1.2 days on average.
What's the point of these statistics?
When you get a chance, say thank you. One of these days, it might be you or me that needs help from these men and women who take time out of their personal lives to look after the well being of those in the community.
More like this story