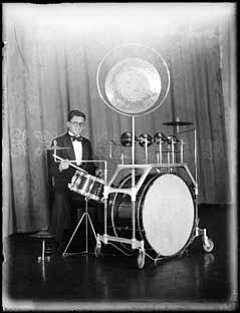 Originally Published: March 1, 2011 12:54 p.m.
Sure, you can't beat the view, but Grand Canyon has some other things to offer as well.
At the top of the list are the exhibits that have rotated through Kolb Studio beginning in 1993. Currently, Kolb Studio hosts the Art for Our Park exhibit featuring the work of Grand Canyon School and Leupp School, Inc. students.
The Canyon also hosts visiting artists throughout the year thanks to the Artist in Residence program. Just last week, cellist Rhonda Rider debuted new works for solo cello inspired by the Grand Canyon.
Something you don't see very often in smaller communities these days is a healthy art and music program for kids. Grand Canyon is lucky to have not only a functioning art program in its school district but a band program as well.
Students still have the opportunity to pick up an instrument and give it a try and perform publicly throughout the year. That shouldn't be an anomaly, but it is. Arts are often the first to go when budgets get tight.
On March 9, residents at the Canyon have the opportunity to view student art at Kolb Studio at the opening reception for the exhibit that also marks Youth Art Month. The artwork of Gunnar Widforss will also be presented and discussed the same night at the Shrine of Ages.
It's a big night for art at Grand Canyon.
Both events are free to the public. It's a great chance to get out and learn a little about one of the Grand Canyon's most celebrated artists and to support some young artists in the community as well.
Don't miss out.
More like this story