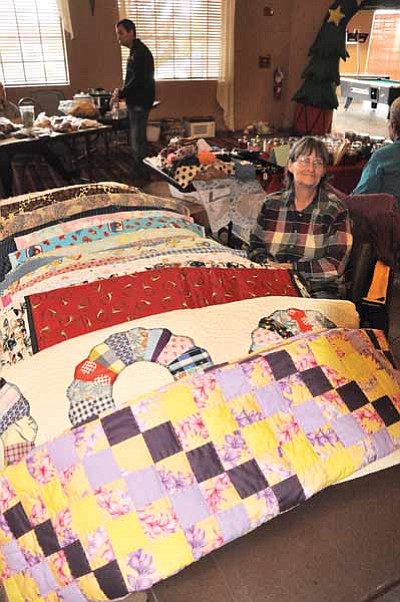 Originally Published: December 4, 2012 2:18 p.m.
Delicious food and unique holiday gifts were available for local residents during the annual Grand Canyon Christmas Bazaar on Dec. 1. at the Grand Hotel from 8 a.m. to 4 p.m.
Top right photo: Colorful quilts abound at one of the vendor booths, Jon Crosby sells framed photography featuring local wildlife and landscapes and Riley Bias shows off her handmade baskets and other craft items.
Bottom photo:Along with arts and crafts, the Grand Canyon Community Church conducted a bake sale during the event as a fundraiser for their food basket drive.
Photos by Bill Brookins
More like this story