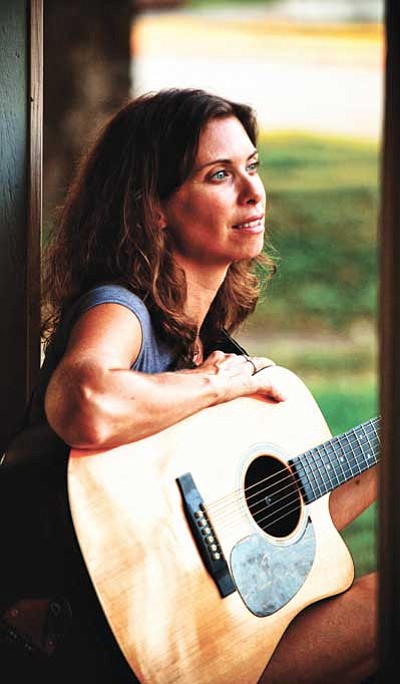 Originally Published: October 23, 2012 11:42 a.m.
GRAND CANYON, Ariz. - The South Rim Artist-in-Residence program presents special guest musicians, folk duo Mare Wakefield from Nashville, Tenn. Sunday. The concert is free and family friendly, and will be at Shrine of the Ages at 7 p.m.
Mare Wakefield is the stage name for the duo of Turgut Uygar Ovunc and Mare Elizabeth Wakefield. Turgut - aka Nomad - is a pianist, and wife Mare (pronounced like "very") is a guitarist and vocalist. They are currently on a nationwide tour and are giving a concert free of charge to locals and park visitors at the South Rim.
"Daddy was a seeker," Mare Wakefield said on the duo's website. "Eventually he became a Salvationist minister. Mama was more of a gypsy, loving nothing more than a long, clear stretch of open highway."
Mare grew up with wanderlust embedded in her DNA, and lived in eight different places by the time she was 10-years-old.
"It was a roller-coaster way to grow up, but my brother and I learned to fit in fast," she said. "We had our rural Wisconsin accents down in two weeks flat. And eighteen months later we were drawling like native Texans."
This versatility and love for travel is evident in Mare's music as well. Listeners roam through Arizona deserts, Oklahoma oil fields and South Dakota plains, and take side-trips to ancient Babylon or the streets of Amsterdam.
The journeys go inward too, exploring valor and valentines, hope and heartbreak, and the occasional whiskey-soaked barroom brawl. Story and song are woven seamlessly together by Mare's intimate delivery and gift for melody.
Currently based in Nashville, Mare continues her journey by co-writing with hit songwriters and burning up the highways with her piano-playing husband (aptly named Nomad) and Martin acoustic guitar in tow.
Mare Wakefield garners rave reviews for both their live performances and their recordings. The duo's most recent recording "Meant to Be," was named on numerous "Best of 2011" lists across the country.
Visit www.marewakefield.com for more information.
More like this story