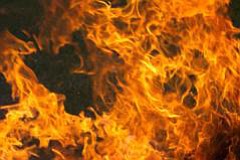 Originally Published: October 24, 2012 1:39 p.m.
TUSAYAN, Ariz. - Kaibab National Forest fire managers plan to implement the 214-acre Tusayan South Prescribed Fire tomorrow. The project area is three miles south of Tusayan and just south of the Grand Canyon Airport. Crews will ignite the unit if appropriate conditions exist and Arizona Department of Environmental Quality approves the request.
The forecast shows favorable winds out of the northwest for tomorrow helping to keep smoke away from Tusayan and the airport. Smoke will be visible along portions of State Highway 64 and will be present in the local area for a few days.
Crews will implement, monitor, and patrol the burn to ensure it meets the goals and objectives outlined in the prescribed fire plan.
Prescribed burns are used to improve forest health, reduce hazardous fuels, and return fire to a fire-adapted ecosystem. Maps and updates will be posted at http://www.inciweb.org. For additional information, please call Punky Moore, fire information officer, at (928) 635-5653.
More like this story