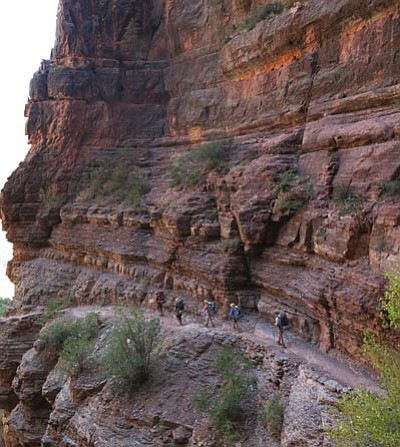 Originally Published: July 15, 2014 10 a.m.
GRAND CANYON, Ariz. - Officials have identified a man who died while hiking the North Kaibab Trail in Grand Canyon as 47-year-old Andrew Sammler of Lancaster, Ohio.
On July 11 at 2:20 p.m. the Grand Canyon Regional Communications Center received a 911 call from a visitor reporting CPR in progress on a male hiker on the North Kaibab Trail, approximately one half mile from the trailhead.
National Park Service personnel responded to the scene and continued CPR, however all efforts to resuscitate Sammler were unsuccessful.
Sammler was hiking with three other people up the North Kaibab Trail at the time of the incident.
The National Park Service, in coordination with the Coconino County Medical Examiner, is conducting an investigation into the incident.
No additional information is available at this time.
More like this story