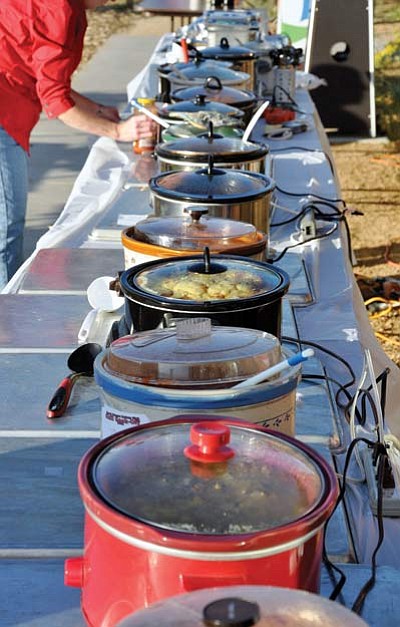 Originally Published: September 16, 2014 11:25 a.m.
GRAND CANYON, Ariz. - The Grand Canyon Rotary Club will put on its annual chili cook-off Sept. 25 at Big E Steakhouse in Tusayan from 5:30 to 7:30 p.m.
All community members are invited to enter the free contest in the following categories: traditional chili, non-traditional chili such as green, chicken, vegetarian or other and cornbread, homemade tortillas and homemade salsa.
Prizes will be awarded in every category, including the grand prize, people's choice award. There is no need to pre-register.
Chili tasting is free and taste-testers will cast votes for their favorites.
During the event, recipients of Rotary's fall community grants will be announced at 6 p.m.
The Grand Canyon Rotary Club helps to support the community in the form of scholarships for students and reading programs, and sometimes by purchasing dictionaries or books. Rotary also sponsors the Rotary Youth Leadership Award and foreign exchange students.
More information on the chili cook-off is available from Yvonne Trujillo at vonnee@netzero.com.
More like this story