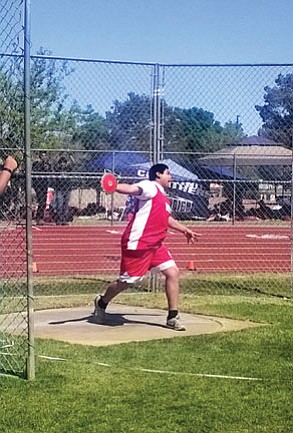 Originally Published: April 14, 2015 9:59 a.m.
GRAND CANYON, Ariz. - Grand Canyon High School track team competed at a track meet in Page April 11.
Julian Cly ran the 800 and 1600 meter at the meet. Savannah Perkins and Josefina Legaspi ran the 800 meter and Tyler Jones received first place for a six foot two inch high jump. Neegho Kaska hurled a discus 78.6 meters, placing him in the final eight. Melisha Jeter-Nanacasia also made it into the final eight with her shot put toss of 26.6 meter.
The track team will compete at Mogollon High School April 17 at 11 a.m.