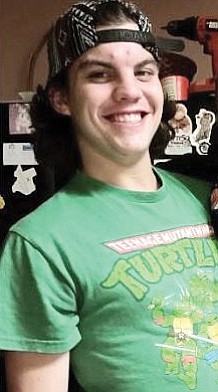 Originally Published: February 10, 2015 10:22 a.m.
GRAND CANYON, Ariz. - On Feb. 9, after a six day search by the National Park Service, 21-year-old Drake L. Kramer remains missing at Grand Canyon National Park. No additional clues have turned up as to his whereabouts.
National Park Service Search and Rescue crews began searching for the San Antonio, Texas man when his family reported him missing Feb. 2.
Kramer was last seen Feb. 1 in the vicinity of the Bright Angel Lodge on the South Rim. He had spent the previous night as a guest at the lodge and checked out Feb. 1 in the morning.
By Feb. 6 over 40 park service personnel were assigned to search for Kramer.
Rangers extensively searched the South Rim developed area stretching from Hermit's Rest on the west side to Grandview on the east. Teams of searchers walked miles along the canyon rim, searched heavily forested areas, utilized dog teams, conducted multiple aerial reconnaissance missions to support ground searchers and, in some instances, completed technical rappelling searches over the edge.
Kramer is described as 21 years old, 5 feet, 7 inches, 140 pounds, with brown hair and blue eyes. He was last known to be wearing blue jeans and an olive green sweatshirt. Kramer is known to favor dark colored clothing and typically wears a backwards baseball hat or a bandanna.
With no additional clues to guide search efforts on land, the search will be scaled back to a continuous but limited mode in which rangers and pilots will search for clues when in the area.
Flyers with Kramer's picture and description remain posted at various South Rim locations and anyone with information regarding his whereabouts is encouraged to call National Park Service Silent Witness Line at (928) 638-7840. Any additional clues collected will guide future search efforts.
More like this story