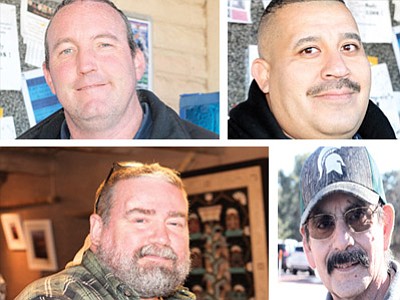 Originally Published: January 13, 2015 11:23 a.m.
GRAND CANYON, Ariz. - The News took to the street to ask the public what they thought about the upcoming Man vs. Machine race in September.
A race pitting professional cyclists against a 1900s era steam engine is making a comeback to the Canyon. The race, Man vs. Machine is a 56-mile race from Tusayan to Williams and will take place Sept. 26. Race coordinators hope to have the website ready with early registration within the next few months. The Grand Canyon News took to the street and asked locals their opinion on who will win the race.
In a 50 plus mile race between a cyclist and a 1900s era steam engine, who do you think would win ?
Mike Cockrum
"The train, well, as long as it doesn't break down, that is, but I would say the train."
Tim Leija
"I find it hard to believe the cyclist won last time, by 15 minutes. So definitely the train."
Dusty McDowell
"After living in the city I like trains better than cyclists. I would say the train because there's less things in the way to slow them down."
Ramon Rodriguez
"The train, because there's all the traffic you have to fight on a bicycle. On the train all you have to do is stay on one track. If the roads are cleared, the bicyclists, as long as they're in shape and especially if they're professionals."