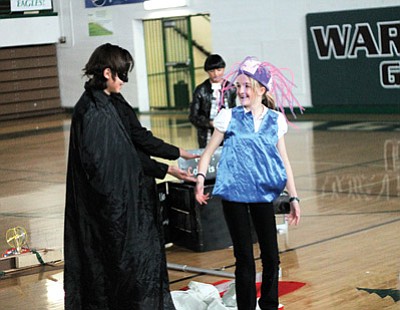 Originally Published: March 31, 2015 8:59 a.m.
GRAND CANYON, Ariz. - Grand Canyon School's Division I and III teams of Odyssey of the Mind attended the Arizona state tournament at Canyon del Oro High School on March 28.
Division I students received fourth place for their Pandora's Box presentation.
Division III solved two separate problems for the regional and state competitions. They received sixth place in their Silent Movie presentation and second place in the Experiencing Technical Difficulties problem. Division III received high overall scores and will be advancing to the 2015 World Finals on May 20 - May 23 at Michigan State University.
More like this story