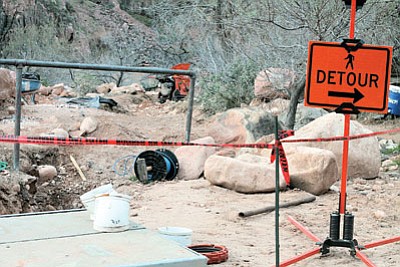 Originally Published: May 5, 2015 3:34 p.m.
GRAND CANYON, Ariz. - On May 4 a break in the Trans-Canyon Water Pipeline resulted in the use of water conservation measures for the inner canyon area and the loss of all water available to Roaring Springs and Cottonwood areas.
Crews were able to locate the break and repairs will begin on May 6.
The National Park System (NPS) warns hikers to be self-sufficient and prepared to carry or treat all drinking water. Additionally, they encourage all hikers to be prepared and to Hike Smart.
All trails in the park will remain open. The North Rim of Grand Canyon National Park is currently closed and is scheduled to open for the season May 15. More information is available on the park website at Grand Canyon National Park.