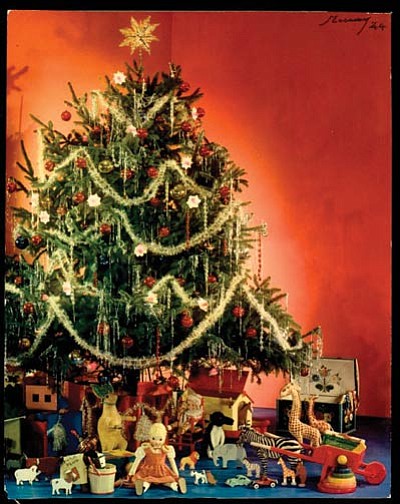 Originally Published: November 17, 2015 10:25 a.m.
TUSAYAN, Ariz. - The Kaibab National Forest is pleased to announce that all fourth graders are eligible for a free Christmas tree permit, while supplies last, through the Every Kid in a Park initiative.
Every Kid in a Park is a nationwide call to action to build the next generation of conservationists. All fourth graders are eligible to receive a fourth grade pass that allows free access to federal lands and waters across the country for a full year.
In support of this initiative, the Forest Service is making available a free Christmas tree permit to every interested fourth grader with a fourth grade pass. More information about the initiative and how to obtain a pass is available at www.everykidinapark.gov.
In order to receive a free Christmas tree permit from the Kaibab National Forest, the fourth grader must be present with the fourth grade pass.
Ranger districts can be contacted at the following:
North Kaibab Ranger District, 430 S. Main St., Fredonia, AZ 86022; (928) 643-7395.
Tusayan Ranger District, 176 Lincoln Log Loop, Grand Canyon, AZ 86023; (928) 638-2443.
Williams Ranger District, 742 S. Clover Rd., Williams, AZ 86046; (928) 635-5600.
More information about Christmas tree permits is available at the Kaibab National Forest website www.fs.usda.gov.