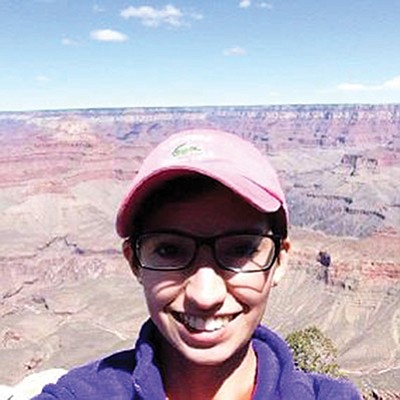 Originally Published: April 6, 2016 3:11 p.m.
GRAND CANYON, Ariz. - On April 3 the Grand Canyon Regional Communications Center received a phone call reporting a missing individual last known to be at the South Rim of Grand Canyon National Park.
Diana Zacarias, of Natchitoches, LA, was reported missing by a family member. Zacarias arrived on the South Rim via the Arizona Shuttle April 2. She was dropped off at the Maswick Lodge. She is believed to have visited Yaki Point and Lookout Studio. Zacarias is described as 22 years old, 5'2, 104 pounds with short black hair and brown eyes. She was last seen wearing a pink hat, purple fleece, black rimmed glasses and possibly carrying a small green backpack.
The National Park Service is currently conducting a Search and Rescue operation. A missing persons investigation is on-going. No further information is available at this time. Any individual with information on the location of Diane Zacarias should contact the National Park Service Silent Witness Line at 928-638-7840.
More like this story