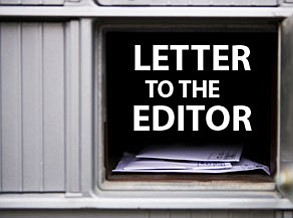 Originally Published: August 30, 2016 11:01 a.m.
Greetings,
The primary election will be held Aug. 30. Craig Sanderson will be running for Mayor unopposed and receive the honor of being Tusayan's first directly elected mayor, for a two-year term. Tusayan follows suit with 80 percent of Arizona's towns in this type of mayoral selection by the people. Craig has worked very hard as your council person, vice mayor and mayor to move forward the efforts of the council to reach the goal of actual housing opportunities here in Tusayan. I urge you to exercise your vote and show your support for Craig in the primary election regardless. Because he is running unopposed he will garner more than 50 percent of the vote and will not be on the November ballot, no longer be running for mayor and be mayor-elect after the primary. At that time the people will have spoken, the direct election initiative will have been complied with in my eyes. Craig Sanderson will be eligible once again to serve on the council.
It will be my wish and request to council at the first regular meeting on Sept. 1, to bring Craig immediately back on board. I will ask the council to appoint Craig to the current vacant council seat, resign as appointed mayor, return to my council seat and nominate Craig to fill the remaining three months' term of appointed mayor to start the job immediately and not wait until late November to be sworn in as the directly-elected mayor. We could move forward with Craig as mayor, Becky Wirth as vice mayor and continue the work at hand in broadband, housing and the Sports Complex.
Because of an error in the printing of the Primary Ballot of Aug. 30, the two council seats up for election will move to a vote at the general election in November. Each will be a four year term.
The Sports Complex continues with the moving, grading and placement of large amounts of material. Planning, surveying continues for the next phase of the soccer, track and ball fields. We plan to interface walking, hiking and biking trails with the sports complex. We are excited to be working with the Grand Canyon School Board, District Superintendent Dr. Rochonne Bria and Principal Tom Roland together on a world class facility for the whole Grand Canyon-Tusayan community.
Myself and Vice Mayor Becky Wirth met with Senator John McCain, Arizona Senator Sylvia Allen and Arizona Representative Bob Thorpe recently, here at the canyon, to ask questions and express our concern about both our application to the Kaibab Forest for an easement to access town lands and the possible creation of a Grand Canyon Watershed National Monument which would totally encircle the town. We are trying to find out what this really means if it happens and how it will affect our businesses, citizens and our access to our town housing parcels.
The annual Arizona League of Cities and Towns was attended by myself, Vice-Mayor Wirth, Craig Sanderson and Eric Duthie, town manager this week. We attended classes, seminars and met with our elected officials in Scottsdale. Craig and I had the privilege of participating in and carrying the town flag together in the Parade of Flags. Hopefully next year some of our own youth will participate with us like they do in many other towns and carry our flag.
I look forward to the final signing of the deed from Stilo USA for the town parcels at Ten-X and recording this week. Subdividing, platting will soon follow. The housing authority will meet soon to start facilitating applications for town parcels and the lottery to select applicants. Contact your elected officials and town manager for information on the process.
Our landscape continues to flourish along Highway 64 in town. School has started so be on the watch for school buses and our students in their travels.
The town of Tusayan would like to welcome the new park superintendent Christine Lehnertz and her spouse Shari Dagg to our community and look forward to working positively together in multiple efforts here at Grand Canyon and Tusayan.
The Grand Canyon Music Festival started Aug. 25 and runs weekends through September. As always the organizers of the festival have some of the finest classical and native American performers in the world right here in our community. Don't miss this event.
Our community lost a very young and precious life recently and we wish to express our condolences to our town clerk Melissa and her husband Keith for the tragic loss of their daughter in a car accident on Highway 180. Bria Renee Drake was a 2016 graduate of Grand Canyon High School. Our prayers and love are with them and family in this difficult time.
John Rueter
Mayor of Tusayan