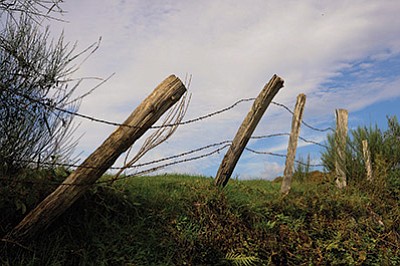 Originally Published: July 5, 2016 9:56 a.m.
GRAND CANYON, Ariz. - On June 27, Arizona Public Service (APS) began implementing vegetation management actions along 41.2 miles of electric lines within Grand Canyon National Park's (GCNP) South Rim.
APS completes routine vegetation maintenance along these lines every eight years, and surveys for hazardous trees more frequently. Trees Inc., a contractor to APS, will complete the 2016 routine maintenance work, which is expected to take up to six months and is paid for by APS. Work in the South Rim Village area is expected to begin at the end of July.
The purpose of the project is to prevent electrical outages caused by vegetation damaging the electric lines, to minimize the threat of fire in the right of way, and to ensure public and APS worker safety. The work targets trees and vegetation growing under the power lines, around the poles, and within the 20 foot right of way and includes disposal of debris created during project implementation.
APS and park staff worked together to ensure the greatest level of resource protection while still meeting project goals and objectives. Cultural, wildlife, fire and vegetation staff reviewed the plan, developed conservation measures and reviewed the complete list of trees proposed for removal and pruning. NPS staff walked alongside APS Forestry staff and discussed every tree proposed for removal or thinning in the Grand Canyon Village Historic District to ensure the protection of the cultural landscape to the greatest extent possible.
Trees and brush marked with green paint will be pruned, and those with red paint will be fully removed. For trees that require yard access, APS will make direct contact with the resident prior to removal. In residential areas, some wood may be piled near roadsides for residents to utilize for firewood. During project implementation, there may be some temporary, short-term road closures in the South Rim Village area to ensure public and visitor safety.
More information is available from Lori Makarick, GCNP vegetation program manager, at (928) 638-7455 or Jamie Jackson with APS at (928) 607-1266.