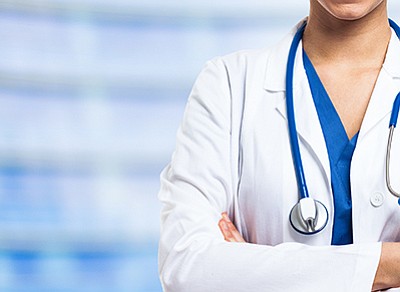 Originally Published: June 14, 2016 12:54 p.m.
GRAND CANYON, Ariz. - As of June 1, North Country HealthCare of Flagstaff will continue with its contract to provide medical services at the South Rim of Grand Canyon National Park (GCNP).
The Grand Canyon Clinic provides comprehensive medical services to residents, seasonal workers and visitors, including urgent care.
"The National Park Service is pleased with the terms of the contract and is committed to keeping the clinic operational at the South Rim," said Pamela Edwards, concessions program analyst at GCNP.
In September 2015, GCNP was reconsidering the contract with the clinic and whether they would be able to continue to help pay for the clinic based on budget issues the park is currently facing.
At that time North Country requested to meet with park officials to discuss the contract and emphasize the clinic's importance to the Grand Canyon and Tusayan communities.
When considering the contract one area GCNP said they would consider was scaling down services and hours at the clinic. Under the new contract services will remain the same except for operating hours.
"North Country will switch to their off-peak season hours, which are 8 a.m. - 5 p.m. Monday through Friday, until Memorial Day weekend of 2017," Edwards said.
As of June 1, the clinic will be open 7 days a week between 9 a.m. and 6 p.m. now through Labor Day. Between Labor Day and Memorial Day 2017 the clinic will be open Monday-Friday between 8 a.m. and 5 pm. 
"The changes to our hours of operation and the length of the peak season allowed North Country to continue providing services for the community members and visitors of the Grand Canyon area," said Marti Neff, chief operations officer at North Country.
Under the previous contract, the park paid $53,427 per month toward operation costs at the clinic. North Country also pays an agreed upon amount per month in rent for the facility.
According to a 2014 report, 70 percent of the clinic's patients were local residents, while only 31 percent were tourists.
"North Country has served our community very well," said Craig Sanderson, former mayor of Tusayan. "We are very pleased that they were able to close their negotiations in a positive way and continue serving the community."
North Country said they are excited to continue its partnership with GCNP and provide services to visitors and residents of Tusayan and Grand Canyon.
"North Country is very pleased to continue providing services to the community and will continue working with NPS as we have for the past 10 and a half years," Neff said.
According to North Country , the clinic is specially equipped to provide on-site tests including blood draws, radiology scans, employment physicals and drug testing. They also provide routine tests, immunizations, women's health, pediatric care, behavioral health services, check-ups, prescriptions and access to see a primary care physician. Additional services include treatment and support for those patients managing chronic disease such as diabetes, HIV/AIDS and Hepatitis C.
State of the art telemedicine allows patients to connect specialists to patients and providers in real-time, decreasing travel time and costs, which is significant to Grand Canyon and Tusayan residents and visitors who otherwise would need to travel to either Williams or Flagstaff for medical care.
North Country accept most commercial insurance, AHCCCS and Medicare, Indian Health Services (IHS). and offers a sliding-fee scale based on income and family size. More information about North Country HealthCare's Grand Canyon Clinic or its services is available at (928) 638-2551.