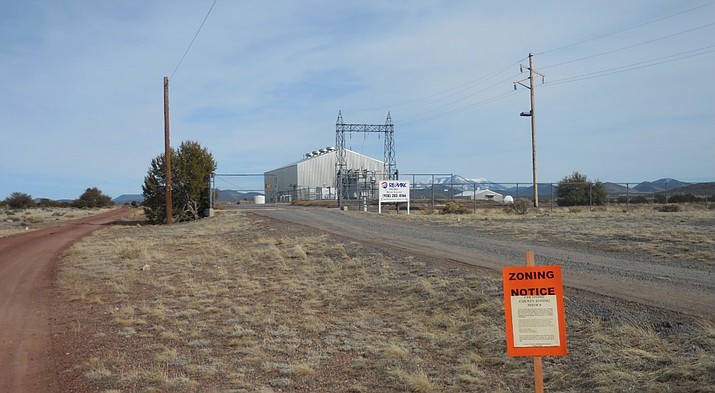 Originally Published: April 4, 2017 9:49 a.m.
WILLIAMS, Ariz. — Coconino County Planning and Zoning has postponed a public hearing regarding a Temporary Use Permit (TUP) request for a 40-acre wood processing facility south of the Grand Canyon near Valle. The commission postponed the hearing until at least April 26 to gather more information from Good Earth about its proposed operations at the site.
Kevin Ordean of Roots Composting and Good Earth Power Soils, Ltd. has requested the TUP to process wood chips and wood poles associated with the Four Forest Restoration Initiative with the U.S. Forest Service.
Ordean entered a strategic partnership with GEPAZ in 2015 to produce a line of enriched soil products to be sold and distributed throughout the Southwest. Flagstaff-based Roots became part of Good Earth Power Soils, Ltd., the soils and bagged goods division of GEPAZ.
A press release in 2015 stated Roots Composting planned to expand the composting operation to a 37-acre site in Williams, where GEPAZ planned to build a mill and processing facility.
In the proposal, Ordean states that lumber waste materials from 4FRI thinning projects will be stored in large open yards on the property and processed by machinery both inside a large existing structure on site and outside in open air. The finished product would then be shipped off the property to customers.
The company states between 50 and 150 truck trips per day could be generated by the use. Waste materials such as wood chips and wooden poles would come to site from 4FRI thinning operations in the area and the finished products will be shipped out.
The application states that trucks would enter the northwest property corner and unload large amounts of logs that would be stored at a log deck. From the log deck, machinery would pick up and load the logs onto conveyor belts that would run them through an outdoor industrial debarker machine where bark would be separated from the logs.
Logs would then be cut to specific lengths by large outdoor industrial saws and bark would be placed into a large hopper that feeds into an industrial wood chipper or stored. Finished wood chips would be bagged and stored on the northern portion of the property. Finished poles would be stored in large metal shipping containers or on the ground for later transportation off site.
Most of the use would be on the north and western portions of the property and the remainder of the property would be used for agricultural composting.
After three years, the company plans to apply for a Conditional Use Permit for a more permanent use of a Lumber Mill. GEPAZ's contract with 4FRI is for six years.
The company plans to use the facility 10 hours per day on a year-round basis and have up to 15 employees working at the plant.
More like this story