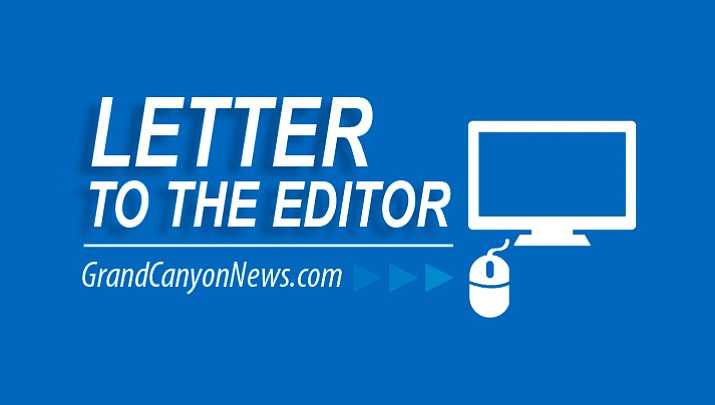 Originally Published: May 23, 2017 10:24 a.m.
Commence means to start, thus, commencement exercises means we welcome graduates to the next chapter of their lives.
Grand Canyon School will hold commencement ceremonies at 6 p.m. May 26. What that means to the graduates and their families is that there must be trust in us (the public education community) to release these excellent young people into the world of adulthood. No longer will they be considered children, no longer will they be excused for errors in judgment by an understanding teacher or parent… they will be judged as adults.
The Class of 2017 at Grand Canyon High School is an extraordinary class. It mirrors our community by being gender equal and it almost perfectly reflects the ethnic ratio of our area. It's composed of Native Americans, Hispanic Americans and Anglo Americans. There are students from Valle, from Tusayan, from Woodland Ranch and from the park. One of the students came to us from Mexico this year and captured both the Homecoming King and Prom King crowns. Two are DREAMers who are exceptional students and young people. All 18 have goals and dreams, all 18 are quality.
May 18, we had our Senior Farewell and Moving Up ceremony. All 18 graduates were honored by their classmates and friends. I asked those who had gone to Grand Canyon School for all 13 years of their education to stand — five stood. That means those five students have spent approximately 13,000 hours together over a span of 13 years — WOW!
To the parents, grandparents and friends of the Class of 2017 I say thank you for sending us your best. My prayer is that we did our due diligence and prepared them for the commencement of their next steps in life.
Sincerely,
Tom Rowland
Principal, Grand Canyon School
More like this story