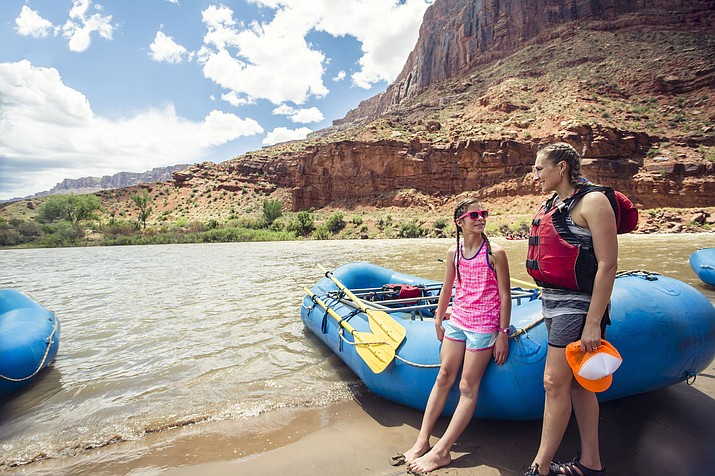 Originally Published: February 20, 2018 10:56 a.m.
GRAND CANYON, Ariz. — On Feb. 12, Grand Canyon National Park Superintendent Christine Lehnertz announced the availability of a prospectus for 16 business opportunities to provide guided interpretive multi-day whitewater tours on the Colorado River in the park.

These tours will provide guides, boats, gear, meals and interpretation of Grand Canyon's spectacular natural and cultural resources. The prospectus released today outlines this business opportunity, describes the existing sixteen businesses, and provides details on how to submit a responsive proposal.

Services under the new contracts will continue current tour operations which are authorized under the 2006 Colorado River Management Plan. The current 16 contracts earn total gross revenues of approximately $46 million per year and current operators serve approximately 22,000 passengers annually. Each contract has an assigned allotment of annual user days, which vary from contract to contract. Services under the new contracts are expected to begin January 1, 2019 and each new contract will be for a term of 10 years.
Concessions contracts are developed and issued under the authority of the Concessions Management Improvement Act of 1998, P.L. 105-391, and its attending regulations in 36 CFR §51.

All interested parties are encouraged to apply and submit a responsive proposal. The prospectus for these new opportunities is being advertised on the Federal Business Opportunities web site at www.fbo.gov. Copies of the prospectus can be found online at https://concessions.nps.gov/prospectuses.htm. More information or to obtain paper copies of the prospectus is available from Jennifer Parker, chief of concessions for the Intermountain Region at (303) 969-2661.
More like this story