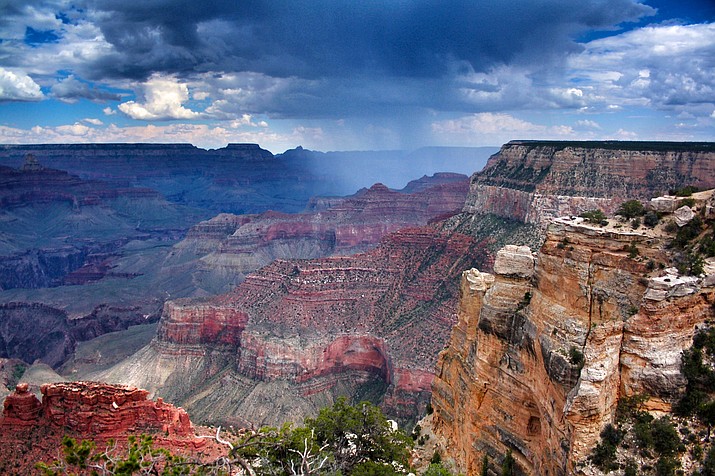 Originally Published: January 9, 2018 11:01 a.m.
2018 National Park Service theme months
January: Opening Doors
How does the National Park Service open doors to new opportunities?
February: Learning from
Leaders
How do parks and public lands celebrate and help us understand leadership?
March: Marking New
Beginnings
How do we find this spirit in parks and public lands?
April: Finding Your Park After Dark - Starry Skies
What goes on in the dark?
May: Picturing Yourself in a Park
As we celebrate the winners of the Share the Experience photo contest, how do visitors see themselves in our parks and public lands?
June: Celebrating the Great Outdoors
How can visitors experience, enjoy, and learn from the outdoors?
July: Declaring Independence
What stories of independence are told in our parks and public lands?
August: Having Fun with Friends & Family
How does the National Park Service provide fun, memorable, and inspiring experiences?
September: Protecting our Nation's Treasures
How do visitors find the treasures in your park and community?
October: Celebrating Rivers & Trails - #FindYourWay
How can we encourage visitors to #FindYourWay to these places and stories?
November: Expressing Thanks for Parks and Public Lands
What do you appreciate about parks and NPS programs?
December: Appreciating Our Partners
How do our partners make a difference in your park or community?
WASHINGTON — Every year, the National Park Service (NPS) hosts an annual calendar of themed monthly events. Events include special activities and social media engagements.
According to NPS, the monthly themes provide opportunities to illustrate unique aspects of our nation's remarkable places and stories.
In the month of January, NPs is encouraging parks, programs and partners to use doors, gates, entryways, openings, windows or other physical doorways as a metaphor for how parks and NPS programs can open doors to new opportunities.
Some questions NPS points out for those interested is to ask some of the following:
Who walked through that door and how did that change history?
Perhaps there's a window that looks out to a view of a battlefield or other important site where history happened?
Perhaps there's a cave opening that has opened the door to scientific discovery and exploration?
For those interested in sharing their experiences, NPS encourages social media posts that could include video, photography or a time lapse film.
"Don't hesitate to be symbolic, creative and atmospheric — focusing on sights, sounds, light and textures. Use this as an opportunity to encourage people to experience parks and public lands in new ways, such as using their senses to look, listen, and feel their surroundings," nps.gov suggested.
More like this story