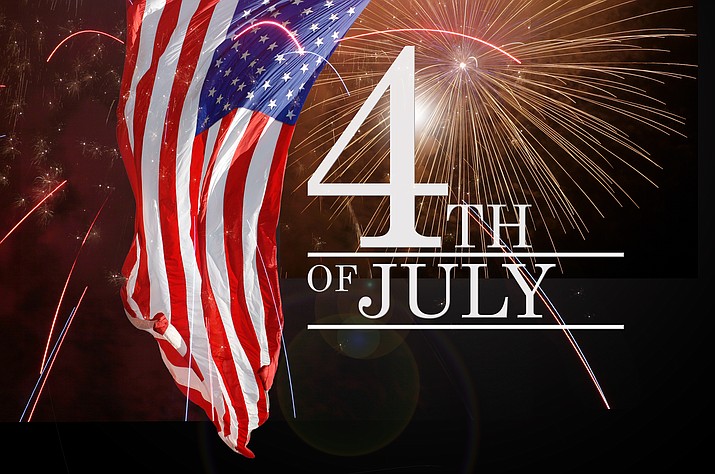 Originally Published: July 3, 2018 9:49 a.m.
The Declaration of Independence wasn't official until Aug. 2, 1776
The first resolution to declare independence from England was signed July 2, 1776 and the document was signed two days later on July 4 by only 2 of the 13 delegates. The remaining delegates didn't add their signatures until Aug. 2, 1776.
John Adams and Thomas Jefferson both died on July 4, 1826
Fifty years to the day after the Second Continental Congress adopted the Declaration of Independence, founders and former presidents Thomas Jefferson and John Adams died just hours apart. The friends-turned-adversaries expressed mutual respect for each other in their old age, and Adams' last words were reportedly "Thomas Jefferson survives," even though Jefferson had actually died five hours earlier.
Independence Day wasn't actually declared a federal holiday until 1870
Although several states and municipalities began commemorating Independence Day as soon as 1777, the date wasn't recognized as a federal holiday until 1870, when Congress passed a law recognizing several federal holidays, including Christmas.
Not everyone was happy about the Declaration of Independence and, later, the Constitution
In 1777 in Philadelphia, the windows of several Quaker businesses were smashed. Quakers were devoted to peaceful principles and refused to close their businesses in honor of military victory. In 1788, nearly 1,000 citizens took to the courts to prevent the proposed ratification of the Constitution.
Independence Day set the stage for the showdown between slaveholders and abolitionists as early as 1827
The state of New York was the first to emancipate its slaves on July 4, 1827. Ohio college students at Oberlin College begin holding anti-slavery meetings 10 years later, and 600 abolitionists met in Framingham, Massachusetts in 1854 to burn printed copies of the Constitution and Fugitive Slave Law.
Fireworks were adopted as early as 1800 as a Fourth of July staple. Destruction followed.
New York advertised the first fireworks displays in 1800 to celebrate Independence Day. Since that time, several churches, a college, a frigate, an entire train, the Swan City, Colorado post office and a large portion of Portland, Maine were destroyed thanks to errant fireworks.
The 1876 Centennial was a monumental event
The first Centennial was celebrated over three days throughout much of the United States, including immigrants. Susan B. Anthony demonstrated for women's suffrage in Philadelphia; 300 artillery blasts were fired in Richmond, Virginia; San Fransisco hosted a parade more than four miles long with 10,000 participants and an Irish immigrant couple from New York named their child American Centennial Maloney in honor of their new country.
Source: Fourth of July Celebrations database at American University
More like this story