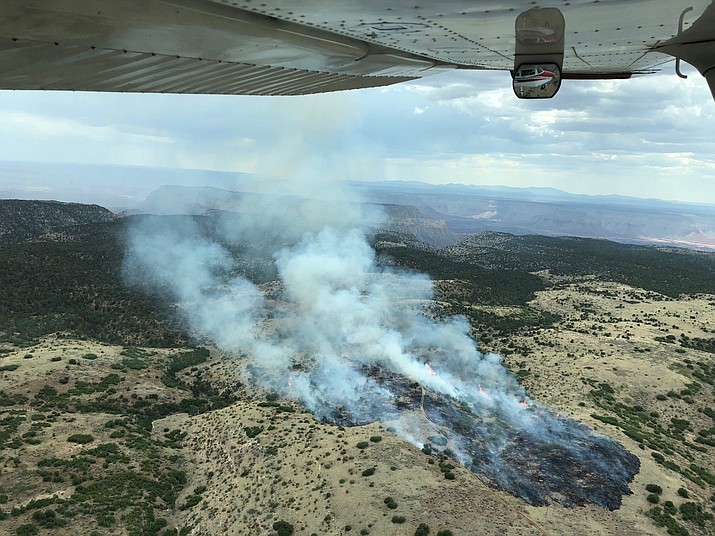 Originally Published: July 10, 2018 10:04 a.m.
FREDONIA, Ariz. — Lightning strikes from the arrival of monsoon thunderstorms are responsible for starting seven fires on the North Kaibab Ranger District July 7.
Personnel are working to contain the largest – the Kwagunt Fire – which is estimated at around 150 to 200 acres and was about 75 percent contained at press time. The fire began shortly after 2 p.m. July 6 in the vicinity of Sowats Point.

This lightning-caused wildfire is the first to occur since the North Kaibab Ranger District went into fire restrictions, and as monsoonal activity creeps closer, lightning strikes will become more common. Fire officials would like to remind visitors that the forest is still in Stage II fire restrictions, and will remain in effect until significant moisture arrives.
Forest officials would also like to remind visitors that having a campfire on the national forest while under fire restrictions is a violation of the law requiring a mandatory appearance in federal court and consequent fines and possibly jail time. Visitors should use extra caution when recreating on all public lands during fire season.
Information provided by Kaibab National Forest.