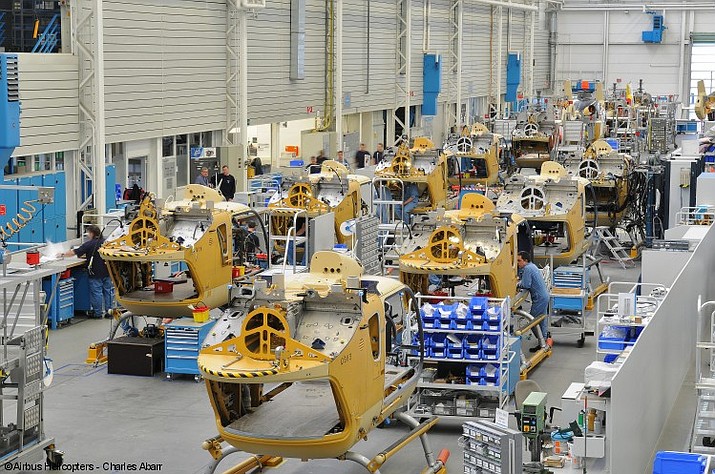 Originally Published: March 6, 2018 10:03 a.m.
LAS VEGAS — In the wake of a helicopter crash that claimed five British tourists Feb. 10, StandardAero and Papillon Airways announced they will retrofit all of the tour company's Airbus AS350 B3 and EC130 B4 tour aircraft with crash-resistant fuel tanks (CRFTs).
Installation of the first CRFT will take place this April.
"Papillon Grand Canyon Helicopters has made the commitment to lead our industry by retrofitting our tour fleet with recently FAA certified crash resistant fuel systems," said Lon Halvorson, owner and executive vice president of Papillon Airways.
The Federal Aviation Administration in 1994 began requiring all helicopters to be equipped with CRFTs, but a loophole in the requirement allowed aircraft designed prior to 1994 to continue to be manufactured without them. Even newer helicopters, many of which employ newer technology, are based on older designs and are not subject to the rule.
A series of high-profile crashes of medical helicopters in 2015 prompted the National Transportation Safety Board (NTSB) to urge aircraft manufacturers to begin retrofitting their craft with CRFTs. According to the 2015 NTSB report, only about 15 percent of helicopters in service had CRFTs installed. The report also noted 178 helicopter crashes since 1994 had post-crash fires and 78 deaths occurred because of those fires.
How do CRFTs work?
CRFTs work by following an old adage ascribed to trees — bend, but don't break. The tanks are designed to absorb some or all of the crash impact, bending or deforming but not breaking open, causing the wreckage to burst into flames.
The CRFT was developed by StandardAero and Robertson Fuel Systems as a direct replacement for all AS350 models, including the AS350 B3 and EC130 B4 models used by Papillon Airways. The CRFT is compliant with the latest fuel system crash resistance requirements, even when used in combination with a cargo swing.
The 1994 FAA Reauthorization Act now includes an amendment requiring the FAA to make helicopter owners aware of fuel system retrofits and to urge them to install retrofits "as soon as practicable."
Two more crash victims die from injuries sustained in the crash
In addition to Becky Dobson, 27; Stuart Hill, 30; and Jason Hill, 31 who died at the scene, two more passengers have died as a result of injuries sustained in the crash. Newlyweds Ellie Milward, 29, and Jonathan Udall, 31, died several days later in a Las Vegas Hospital. Another British tourist, Jennifer Barham, along with the pilot remain in critical condition.
Gary C. Robb, attorney for Philip and Marlene Udall, announced the family filed a wrongful death lawsuit March 2 against both Papillon Airways and Airbus, claiming their son, Jonathan, would have likely survived the crash had the wreckage not been consumed by fire after it went down.
The NTSB, which is investigating the cause of the crash, has not yet completed its investigation, but did note that most of the wreckage taken from the site was destroyed by fire.