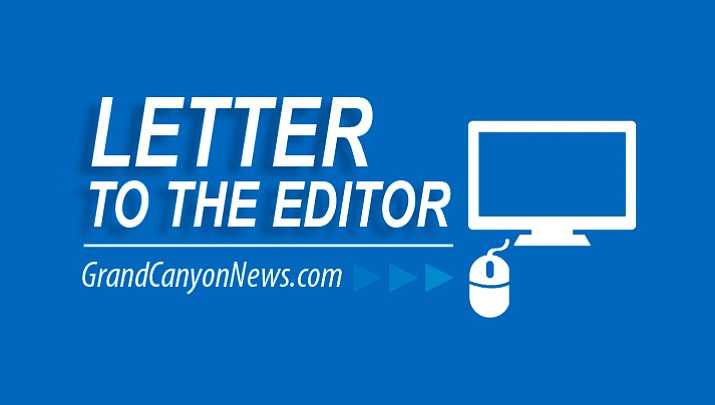 Originally Published: May 15, 2018 10:46 a.m.
I read the article in Grand Canyon News about ethnically diverse visitors. It seems a few people want it to look more black or brown. Black and brown people are free to visit or not visit the same as anyone else. The idea that we should change the magnificent, monumental wonder because certain ethnic people don't visit there is ridiculous.
And what should change to make it more interesting to them?
Perhaps put up some murals of black leaders or Mariachi Bands?

This is a place that draws people from around the world because of what it is, millions of years of nature and change that is brought about very slow and mostly unnoticed. It is not a place to be made to look like anything other than what it is and who it attracts is not for an ethnic people to fool around with. Just leave it alone, if they want to come then welcome, just leave it like you found it.
Charles Riggs
Williams Resident
More like this story