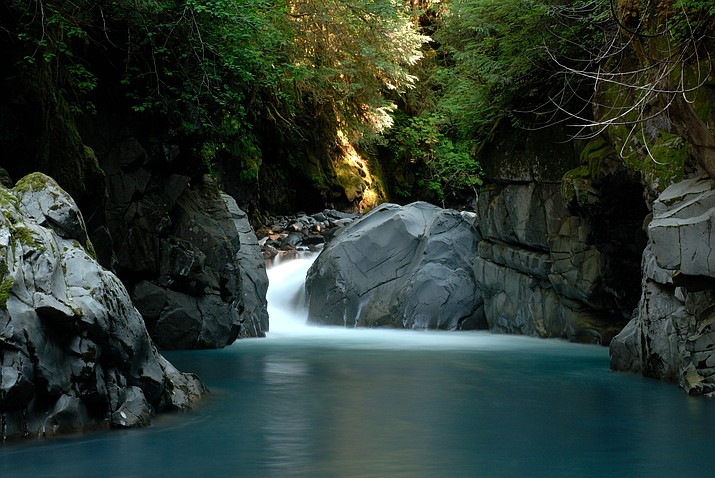 Originally Published: May 15, 2018 10:41 a.m.
Francisco Middle School's Shark Stewards win the 2017 George and Helen Hartzog Award
SAN FRANCISCO — The George and Helen Hartzog Awards for Outstanding Volunteer Service Youth Group Award as presented to Francisco Middle School Sharks Director David McGuire and the Aquatic Park Stewards Program for their exceptional service to increase local awareness about the impact marine debris has on San Francisco Bay and oceans worldwide.
Since 2016, the Francisco Middle School's eighth grade team has brought more than 650 youth into San Francisco Maritime National Historical Park, and lessened the human impact on the environment. The debris they collected, which included over 35,000 cigarette butts, inspired the short film, "Hang Onto Your Butts!"
Lauren Blacik selected as superintendent of Pipestone National Monument
PIPESTONE NATIONAL MONUMENT — Lauren Blacik was recently selected as superintendent of Pipestone National Monument in Pipestone, Minnesota. "Lauren brings a strong background in park operations, tribal engagement, and building partnerships," said Regional Director Cam Sholly. "She is an outstanding communicator and manager with a proven record of accomplishment at both the park and regional levels."
"I am humbled to be selected as the superintendent of this special place that is sacred to so many," Blacik said. "I look forward to working with Tribes, park staff, volunteers, partners, and the local community in stewardship of the unique natural and cultural resources that have drawn people here for thousands of years."
Olympic National Park receives field trip grant from the National Park Foundation
PORT ANGELES, Wash. — Olympic National Park was selected to receive a 2017-2018 field trip grant from the National Park Foundation. The grant will cover transportation costs for third and fourth grade classes from three local school districts to explore the park and learn about forest ecology.
Olympic National Park is using the grant to offer "Ecosystem Olympic Explorations!" These springtime field trips will bring 3rd and 4th grade classes from the Port Angeles, Quillayute Valley and Sequim school districts into the park for a curriculum-based education program. Students will explore the forest ecosystems of the park looking for clues to the interactions that shape our forests.
Information provided by NPS.