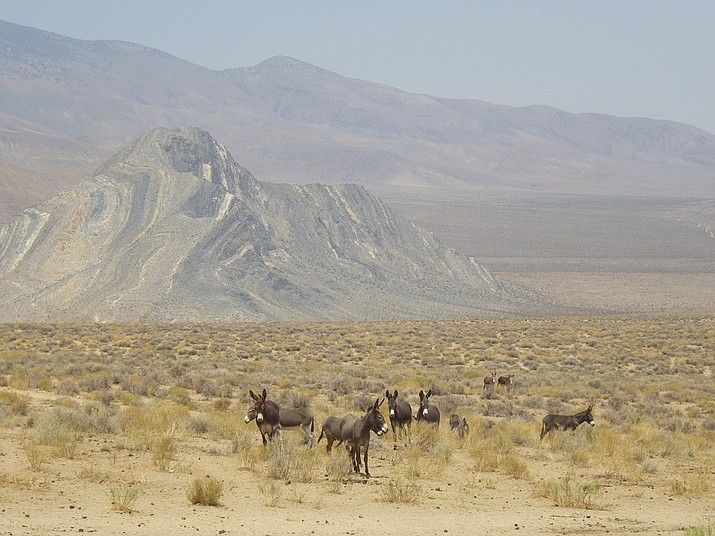 Originally Published: October 23, 2018 1:13 p.m.
Rangers rescue injured visitor at Hidden Falls
MOOSE, Wyo. — Grand Teton National Park rangers conducted an early evening short-haul rescue at Hidden Falls on the west side of Jenny Lake Oct. 13. Teton Interagency Dispatch received a call from a bystander indicating someone had fallen and needed help at Hidden Falls. A second call from another bystander indicated the injured visitor was in the water, shivering significantly and possibly hypothermic and unable to move due to injuries.
Will Levis, 25 of Rexburg, Idaho, was rescued via helicopter short-haul and transported to St. Johns Medical Center. Levis and another individual were climbing the Hidden Falls water falls above the viewing area. They were scrambling across wet rocks when Levis slipped and fell about 20-30 feet into Cascade Creek where the water temperature was about 40 degrees.
Tonto National Monument to host Luminary Event Dec. 15
ROOSEVELT, Ariz. — Tonto National Mounment will host its 3rd annual Luminary Event from 6-8 p.m. Dec. 15. This event is free and open to the public.
Visitors will be able to hike the Lower Cliff Dwelling Trail lighted by glowing luminaries. Those who arrive before 6 p.m. will be able to design and craft their own luminaries onsite.
Death Valley burros heading to new homes
DEATH VALLEY, Calif. — Burros from Death Valley National Park are headed towards sanctuaries and adoptive homes through a major project the nonprofit Peaceful Valley Donkey Rescue beginning Oct. 15. This project takes care of individual burros, allows native habitats to recover, and is funded entirely by donations.
The National Park Service and Peaceful Valley Donkey Rescue have signed a 5-year project agreement to capture and remove up to 2,500 burros from Death Valley National Park.
Mark Meyers, executive director of Peaceful Valley Donkey Rescue, said, "Our main objective is to protect our wild burros. If they must be removed, we want to ensure that it is done safely with as little stress possible."
Information provided by NPS.