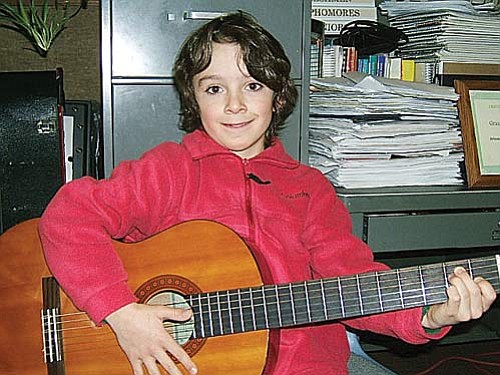 Submitted photo
Third Grade student Emmet Hough will perform during Monday night's winter concert along with other students at Grand Canyon School. Hough, and music teacher George Haughton, will sing an original Christmas song called Mr. Santa Claus.
Stories this photo appears in:

Annual winter concert set for Dec. 7
GRAND CANYON, Ariz. - Elementary students at Grand Canyon School will perform a number of original Christmas songs Monday during their annual winter concert.