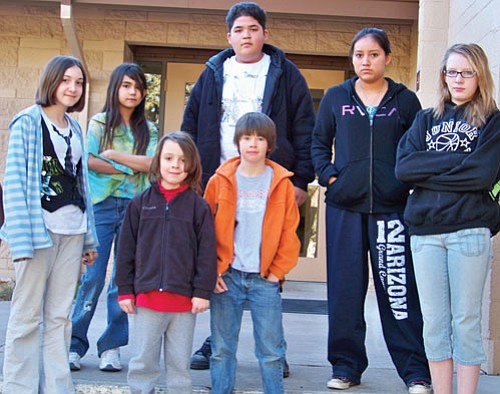 Art For Our Park awardees (from left) Marjorie Furio, Ksena Wadsworth, Emmett Hough, Juan Martinez, Dylan Nash, Terrenna Ben and Blythe McBroom Sweeney. High school first place and Best-of-Show winner Stacey Youyetewa wasn't present. Below, her work, "Westward."
Stories this photo appears in:
The airy, pastel abstract "Westward" earned freshman Stacey Youyetewa Best of Show in the sixth annual Art For Our Park juried student exhibit. Her award and others were announced at a reception opening the month-long exhibit on Tuesday, March 3, at Kolb Studio.