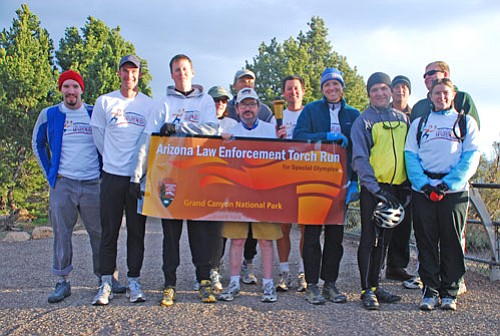 Law enforcement rangers took part in a torch run for the Special Olympics last month. The rangers participate annually.
Stories this photo appears in:

Community raises $1,000 for Arizona Special Olympics
GRAND CANYON, Ariz. - Early on the morning of April 28, rangers from Grand Canyon National Park ran six and a half miles to participate in the Law Enforcement Torch Run for Special Olympics of Arizona.