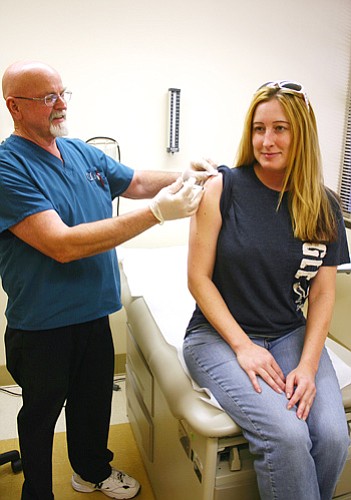 Patrick Whitehurst/WGCN
Ivan Nance, RN, demonstrates a flu shot on patient Tess Hedrick at the Grand Canyon Clinic. Vaccines for both seasonal flu and H1N1, also known as Swine flu, are expected to be available to the public by the end of October and into November.
Stories this photo appears in:

Vaccines expected to be available by the end of October
GRAND CANYON, Ariz. - As the nation prepares for the arrival of the 2009 flu season, health care officials are ramping up their efforts to inform the public about the benefits of immunization and staying home when sick.