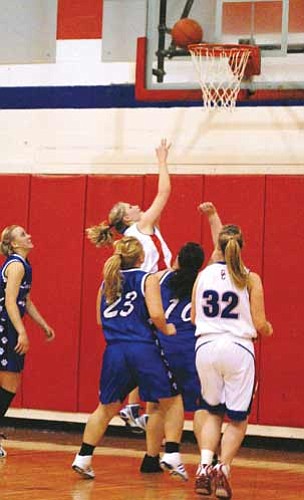 Photo/Jeri Hall
Madison Berry scores inside against Fredonia.
Stories this photo appears in:

Lady Phantoms finish regular season in a first place tie with Seligman as they share conference championship honors. They await a coin-flip to see if they will be the number one or number two seed at
GRAND CANYON, Ariz. - It's been a long time coming for the Lady Phantoms basketball program. Thirty years have passed since the last conference championship was won.