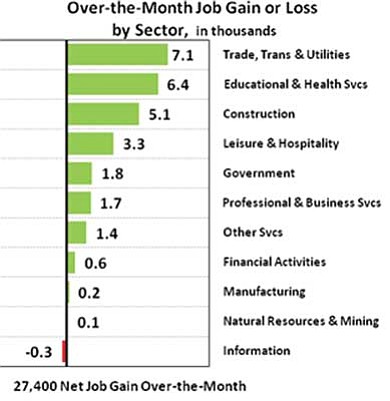 Stories this photo appears in:

U.S. rate remains unchanged at 9.6 percent
PHOENIX, Ariz. - Total non-farm employment gains in October for Arizona are the norm, but gains of 27,400 jobs for October 2010 are above those observed historically and mark the largest job gain since 2004, according to the Arizona Department of Commerce. Arizona's unemployment rate dropped two-tenths of a percent to 9.5 percent for October from 9.7 percent in September. The U.S. rate remained unchanged at 9.6 percent for the third consecutive month.