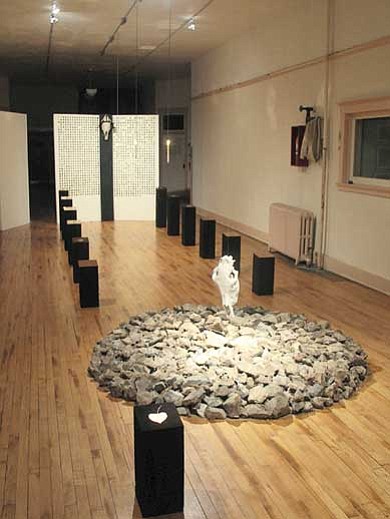 Courtesy photo
Above and below are images of Shawn Skabelund's "Burrowing into the Earth," an installation work dealing with copper mining in northern Arizona. Skabelund plans to develop an installation based on uranium mining near Grand Canyon.
Stories this photo appears in:
May Artist in Residence to explore issues surrounding uranium mining near the Grand Canyon before developing conceptual installation piece
Grand Canyon National Park is pleased to welcome May artist-in-residence Shawn Skabelund, a place-based, site-specific, conceptual installation artist.