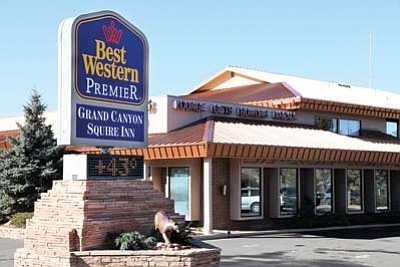 Ryan Williams/WGCN
The Grand Canyon Squire Inn is one of only 16 properties in the United States and Canada with Best Western's Premier label.
Stories this photo appears in:

Overhaul of facilities and services lead to new quality rating
The Grand Canyon Squire Inn offers premier service. And, now thanks to the tireless work of management and staff to complete property upgrades and elevate service, the hotel's sign reflects the quality of service.