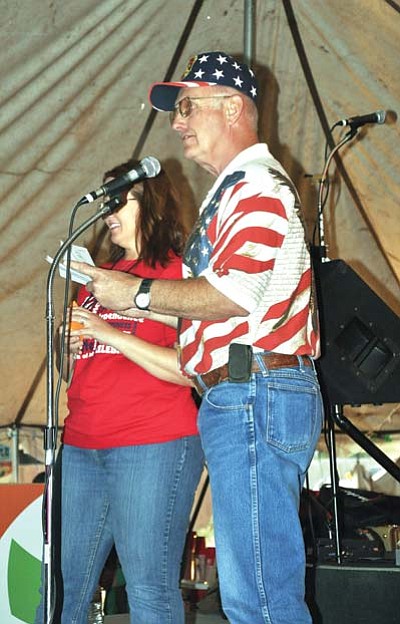 Rex Stermer participates in last year's Tusayan Fourth celebration. This year, Stermer will head up the parade as Grand Marshal. Photo/WGCN
Stories this photo appears in:
Meet Rex Stermer - Tusayan's Fourth of July Parade Grand Marshal
When Rex Stermer mentions his family, a sense of pride shines through in his voice. The grand marshal for Tusayan's upcoming Fourth of July Parade is part of unique family of four veterans who served America in different conflicts over a period of three decades.