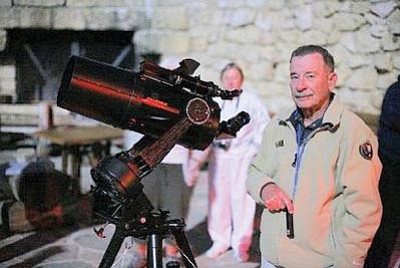 Photo/Nancy Varga
On the South Rim May 20, rangers, amateur astronomers and NASA scientists will assist visitors with viewing of the annular eclipse and the night sky afterward.
Stories this photo appears in:
On Sunday, May 20, 2012, visitors to both rims of Grand Canyon National Park will be able to view a rare annular eclipse of the sun. The western two-thirds of the country and the southern two-thirds of Arizona will see at least a partial eclipse prior to sunset, but visitors to Grand Canyon National Park will see the moon pass fully in front of the sun, leaving only a ring (or "annula") of sun visible around it.