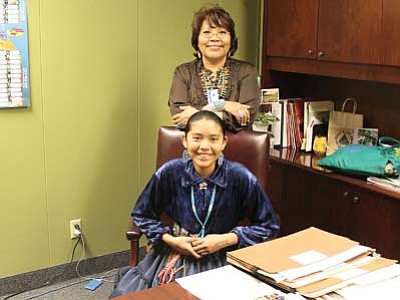 Twelve-year-old Jaime Lynn Butler with her mother, Rep. Jamescita Peshlakai, D-Cameron. Butler has taken her concerns about climate change to court and to the State Capitol. Photo/Cortney Bennett
Stories this photo appears in:

PHOENIX - Jaime Lynn Butler isn't old enough to vote, but that hasn't stopped the 12-year-old from becoming a plaintiff in a lawsuit against Gov. Jan Brewer and speaking to members of the Arizona Legislature about climate change.